FAMILY OWNED-AND-OPERATED ORGANIC ARTISAN CHEESE CREAMERY
Our family has been making cheese since 2009 to secure a sustainable future for our dairy farm. We have been farming this land using regenerative farming practices since it was purchased by Erika and Werner von Trapp in 1959.
MAD RIVER TASTE HELPS TELL OUR STORY. WATCH THEIR VIDEO BELOW: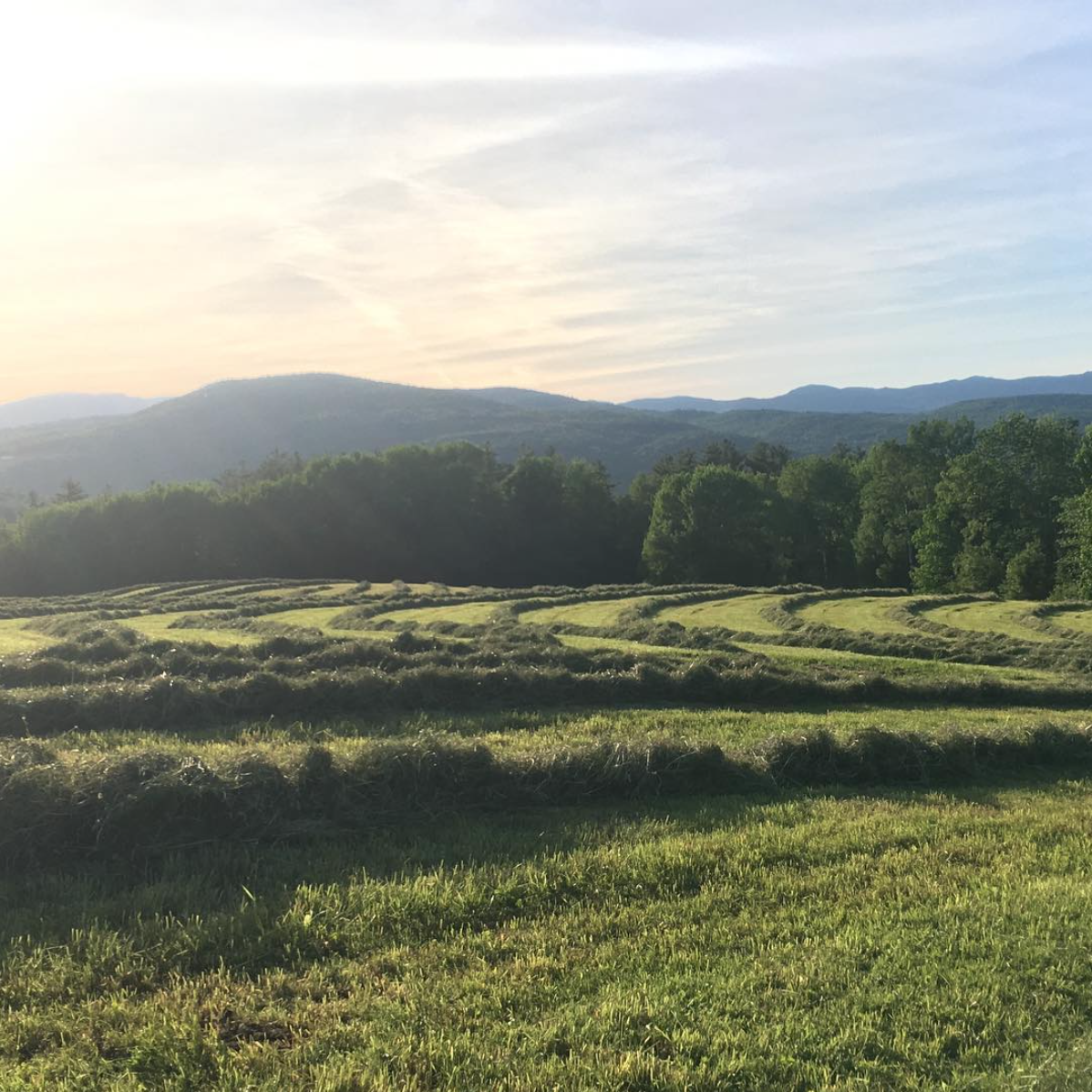 KELLY VON TRAPP
We're very busy working on the farm - We'll tell you more about us later, we promise!
MARTIN VON TRAPP
We're very busy working on the farm - We'll tell you more about us later, we promise!
SEBASTIAN VON TRAPP
We're busy working on the farm - We'll tell you all about us later, we promise!
MOLLY SEMLER
Years before Molly got her hands in curd and became a von Trapp Cheesemaker, many of Molly's friends will attest to her long stories and frequent imaginings about becoming a cheesemaker. While having these dreams, Molly had adventures in other careers all around the country. After a planned "visit" back to her home state of Vermont, she never left and soon made moves towards her dream of cheesemaking. After apprenticing with Sage Farm in Stowe, visiting countless farms, raising and milking her own goats, she was hired at von Trapp Farmstead in 2013 where she really learned the science and art of cheesemaking. She now, to many of her friends and families surprise, does much of what they heard her imagining and they reap the benefits!
BEN ELDREDGE
Ben Eldredge joined our team in the spring of 2015 as a cheese making assistant. He is now one of our cheesemakers and also helps keep things rolling by tending to some of our administrative, food safety, and logistical needs. After working many years in academia and living in New Jersey and Italy, Ben is happy to be back in Vermont and making his grandparents proud by working on a farm. Besides making the best damn cheese he can, Ben finds joy in Vermont's many blessings: beer, other people's cheese, sugar on snow, skiing, gardening, river swimming, and long card games with family and friends.
GEORGE GABAREE JR.
George joined the barn staff at von Trapp Farmstead in May 2015. The photo above sums it all up.
LAUREN LEES
Lauren Lees started milking cows and taking names in the von Trapp Farmstead barn in February 2016. Originally from California, she graduated from UC Berkeley and spent most of her twenties working on diversified farms and exploring the west. With an interest in small organic dairy and the on-farm production of high quality, value added products she relocated to Vermont and eventually found herself in the von Trapp barn, happy as a pig in... mulch hay. During the growing season Lauren also works at Marble Hill Farm in Fayston growing vegetables for the Mad Taco.
EMILY VIRZI
Emily Virzi started working at the von Trapp Farmstead in April of 2016. She began working in the cheese house as a cheese maker's assistant and milking cows. It wasn't too long before an opening appeared on the farm and Emily hopped ship to work full time with the animals. Now Emily is managing the pig program and has high hopes to bring the von Trapp Pork program to new heights! Emily has been working full time on farms of various sizes and focuses since 2012. While Emily is not with the pigs - which is rare - she enjoys long cross country skiing in the woods, making dinner with friends and hiking the many mountains in our region.
JOHN GALLAGHER
John has known the von Trapp family since the 1960's and has helped out and hung around the farm consistently since 1969/1970, doing such things a haying, maple sugaring, construction, electrical wiring and mechanical help. John is now retired after many years working as mechanical design engineer/mechanic/electrician/carpenter. He started working with the pigs when an urgent need for help arose after pig whisperer Emily Virzi hucked herself off a monster jump skiing and broke her ankle. He has also been involved in raising the replacement heifers for 10 years at his home in Moretown.